Nothing says spring is just around the corner like the Ottawa Home and Garden show!
It's an opportunity like no other to meet the professionals, discuss your ideas, and get inspired for what you can do with your home this spring. If you are preparing to sell, there will also be staging experts and designers that will assist with the know-how of a professional.
This year there are over 300 exhibitors ranging from interior design to home builders to the Perth Brewery Beer Gardens!
You are going to see a lot great innovative services, have the chance to compare several competitors and purchase services or product right at the show.
Here you will find a complete list of this years exhibitors here: http://www.ottawahomeshow.com/exhibitor-list
Check out this video of last years show:
There is promised to be building supplies, flooring, bath and kitchen, renovations for inside and out, technology and appliances, home electronics and green living spaces, artwork, furnishings for home, office or cottage, construction and manufacturers, landscaping and suppliers of everything you will need to prepare your home to sell… or to become everything you dreamed of.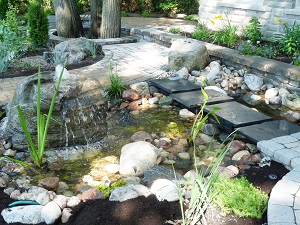 There will also be some fantastic featured showcases such as the Living Landscapes unique themed gardens and the Bonneville Homes impressive Micro-Natur home.
Another show feature is the Urban Barn Main Stage where there will be several speakers and celebrities. You will enjoy presentations from HGTV's Carson Arthur, Welwyn Wong, Leigh-Ann Allaire Perrault, Tiffany Pratt,Master Gardeners Fran Dennett and Nancy McDonald, along with Étienne Dupuy of CERTAPRO Painters.

I will also be there so make sure to come over and say hi!
As an additional thank you I would love to give away a pair of VIP tickets to the show (no waiting in line and front row at the shows). I will be drawing a name from anyone who likes my Facebook page post "OHGS FREE TICKETS". So head over to Facebook by clicking the link below and give my post a "Like" and on Monday, March 13th I will draw the name of the winners.
Thanks so much for all your support and see you on March 23rd!
Dates & Hours
Thursday, March 23, 2017  Noon – 9pm
Friday, March 24, 2017  Noon – 9pm
Saturday, March 25, 2017  10am – 7pm
Sunday, March 26, 2017  10am – 5pm
Admission
Adults $13.00
Adults (Online) $10.00
Seniors (60+) $12.00
Seniors (Online) $9.00
Youth (13-17) $12.00
Youth (Online 13-17) $9.00
Children 12 and under FREE
Location
EY Centre
4899 Uplands Drive
Ottawa, Ontario
(near Macdonald-Cartier International Airport)